November is Adoption Awareness Month in British Columbia. It is a time to honour and celebrate the many families that have been created through adoption in this beautiful province we call home. It is also a time to remember that there are still many children and youth in government care who are waiting for a loving, permanent family.
Every child deserves a permanent family home and adoption offers light and hope in the darkness. It is truly fitting that Adoption Awareness Month follows Foster Family Month because fostering and adoption are deeply intertwined. Foster parents "stand in the gap" and support the best permanency goal for the child or youth in their care. While reunification is typically the primary goal of foster care, foster parents are often asked to consider adopting the child in their care if safely returning to the birth family isn't possible. Each year an average of over 40% of all adoptions in BC are foster parents adopting the children or youth in their care. When foster families are unable to adopt, they skillfully facilitate the transition of a child from foster care to a suitable adoptive family or other permanent placement.
Adoption Awareness Month is a time for us to recognize the individuals and agencies who work tirelessly to support and help build forever families. BC Foster Parents Association would like to take this time to thank our partners, the Adoptive Families Association of BC, for their commitment to building prepared, resilient adoptive families. The adoption and permanency community stands strong because of you!
There are many ways to celebrate Adoption Awareness Month.
Use social media to promote awareness of the need for adoptive families. Follow Adoptive Families Association of BC (@bcadopt) for information on events and celebrations.
Send a card or a gift to an adoptive family you know.
Donate to dedicated agencies that provide programs and services for adoptive families.
On behalf of the fostering community, I extend my heartfelt thanks to all adoptive families in BC for choosing to build your families through adoption and providing children and youth with loving, permanent homes.
Jayne Wilson
Executive Director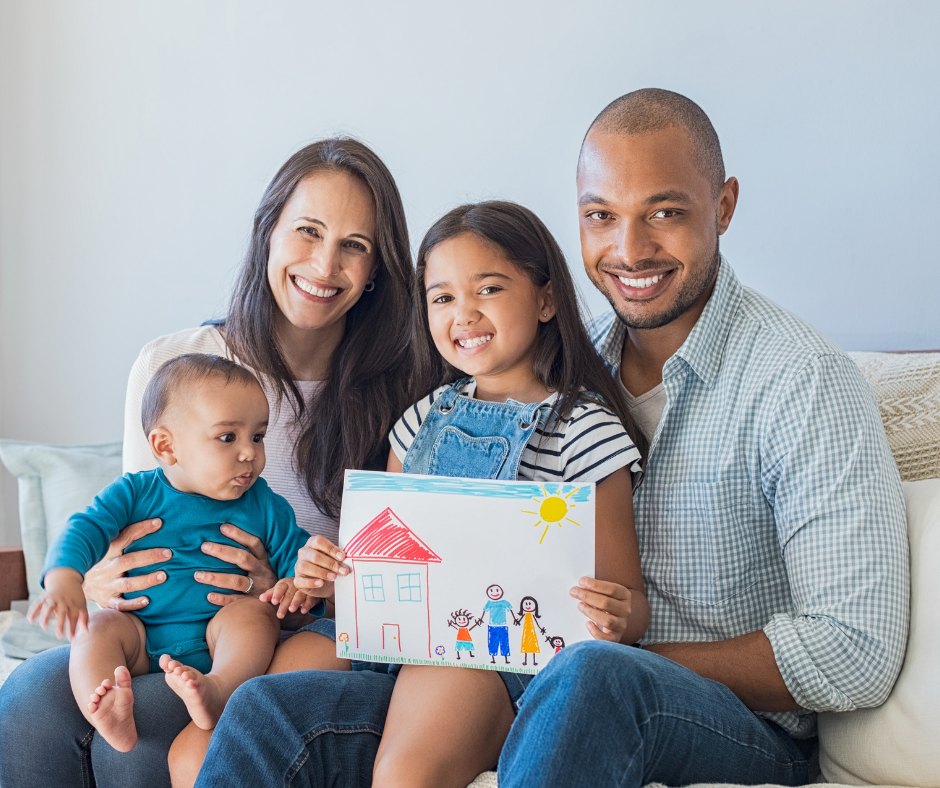 Main:
604-544-1110
Toll-Free Foster Parent Line:
1-800-663-9999
Office hours: 8:30 am - 4:00 pm, Monday to Friday
Foster Parent Support Line (MCFD)​:
1-888-495-4440
Accessible weekdays from 4:00pm to 12:45am
Statutory Holidays & Weekends: 8:00am to 12:45am
​
Foster parents are encouraged to call this number in the event of an EMERGENCY or CRISIS occurring after regular office hours:
​
If you think a child or youth under 19 years of age is being abused or neglected, you have the legal duty to report your concern to a child welfare worker. Phone 1 800 663-9122 at any time of the day or night. Visit the Government of BC website for more info.
​
BCFPA Provincial Office
Suite 208 - 20641 Logan Avenue
Langley, BC V3A 7R3
Fill out our contact form...
Subscribe to Our Newsletter
Charitable Registration #
106778079 RR 0001
Our work takes place on the traditional and unceded Coast Salish territories of the Kwantlen, Katzie, Matsqui and Semiahmoo First Nations. BCFPA is committed to reconciliation with all Indigenous communities, and creating a space where we listen, learn and grow together.
© 2021 BC Foster Parents. Site design by Mighty Sparrow Design.